Increase Revenue by Reaching New Audiences and Finding New Clients.
Enabling your brand's success via social media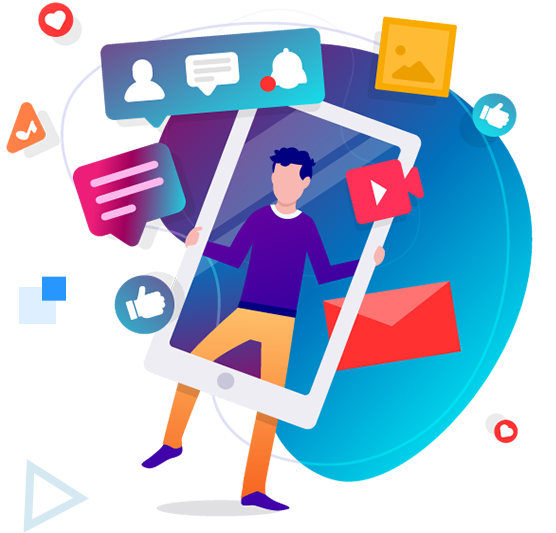 Reaching out to an extensive audience
Engaging with newer business prospects
Interacting live with possible clients
Want a unique Logo for your Business?
Generating Promising Social Links
Brand Positioning
"Content is a King" With the marketing world transforming at faster than the phases of the moon, content remains the glue the binds all your marketing efforts together in a productive coherence.
Leads Generation
You Deserve Better from an Online Digitalwebdia Marketing Company. Our team is creative, communicative, business savvy and accountable. We will completely absorb your business model while using digital channels to help you acquire and retain customers.
Business Linking
Digitalwebdia is an integrated digital marketing agency, specialising in search, analytics and content. We're dedicated to fully understanding our customer's needs and building great relationships, all whilst improving and maximising their business's performance online.
Guest Blogging
Digitalwebdia has one and only Goal to help you to crush your competitors. Search Engine Optimization (SEO) is the way to generate rational leads from search engines and we're masters in it.Our goal is your popularization.
Social media plays a crucial role in reaching out to masses
Increased Traffic and SEO Ranking